We're Finally Here!

Thank you for visiting our new Internet site. As a full service Tailor Shoppe, we want to give you the opportunity to stay in touch with our company and our offers. A new content management system will enable us to always keep you up to date.

At present, our web site is still under construction. We are making an effort to present you with our entire spectrum of offers as soon as possible. At this point we can provide you with information regarding our hours of operation and backround on the Tailor. The emphasis of our site is on the Tailorong and Alterations of clothing, as well as custom creation of some clothing.. This topic is certainly of interest to you. Check this site later, please.

Our specialty is in the area of bridal and formalwear alterations. We do , however, always offer a wide range of alterations from a simple hem to the more intricate tailoring needs. Our regular customers particularly value our keen attention to detail and the superior quality of the craftmanship that goes into every garment or alteration. Our business is located at 2787 Leechburg Road Lower Burrell, Pennsylvania 15068.

We are fully aware of how hard that it can be to find a Tailor to satisfy you alterations needs in the Alle-Kiski Valley. We feel that through our offering a large variety of services at a price that is affordable, it will be a win/win situation for both you, the consumer, and for us. By bringing over 20 years of tailoring and dressmaking experience to the area, we feel that many will be happy to avoid traveling to Pittsburgh to get more than an occaisonal pants hem offered to them. We thank you in advance for your support in this endeavor to bring a much needed service to the Lower Burrell and surrounding area.

If you are not familiar with our company and your first contact with us is online: We would be pleased to hear from you! Please let us know what your needs and questions are, we will be more than happy to help. Feel free to leave a comment in our Guestbook.

Contact Us


We are looking forward to hearing from you. You can also contact us at our e-mail addresses:

levi@sewingdonewright.comcastbiz.net

leah@sewingdonewright.comcastbiz.net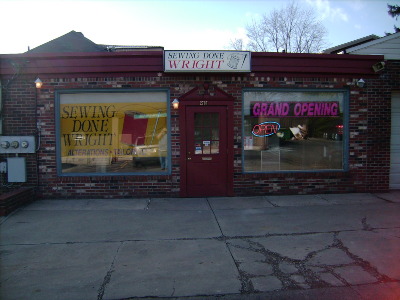 Hours of Operation

Tuesday thru Friday 10:00 am to 6:00 pm

Saturday 1:00 pm to 5:00 pm

Sunday & Monday CLOSED